EBANNER CLOSED SCHOOL

Covid-19
Book Your Online Appointment Now !!
So we can assist you with a school site visit through online virtual.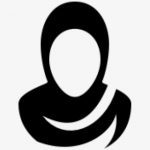 TRIANA ENDRIASTIKA
Parent Iism
Confident & Comfort
Alhamdulillah, my daughter absolutely love going to school and i feel confident with our decisions to send her to IISM. It is very comforting to know that our daughter is in safe, nurturing and Islamic environment of learning. Keep up the good works all the teachers and staffs. May Allah reward you for all your hard works and efforts to educate my daughter on the path of Islam.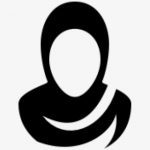 AFSAH SHARMIN
Parent Iism
Integrates Moral and Religious Values
IISM (International Islamic School Malaysia) has been our companion in parenting and educating our youngsters. The education system integrates moral and religious values. IISM separates knowledge, understanding, skills and competencies as well as helps students do the same. The curriculum here is very precise and challenging. Students have the opportunity to participate in enriching activities such as sports, academic competitions and clubs, and to go on numerous educational and fun field trips. The school has provided a safe and comfortable environment for our children to learn and develop. The teachers know their students and can tailor their efforts to individual student needs. We have always experienced a sense of camaraderie among students, teachers and parents. We are blessed to belong to the IISM community.
Asian Open Schools Invitational Swimming and Diving Championship 2019
Muhammad Dhuha bin Zulfikry (6 gold medal / 6 event)
International Islamic School Malaysia
 IGCSE result 9 straight A's students, highest is 8A* 2A – IISM (Secondary)
In February 2019, IISM ALevels was listed back as one of the Preparatory Colleges for the JPA Sponsored students (SPM 2018) – IISM (A-Levels)
44% students are high achievers obtaining 2As and above out of 3 A-Levels subjects – IISM (A-Levels)
100% passes  for Chemistry and Physics – IISM (A-Levels)
MALAYSIA FUTURE LEADERS SCHOOL
Setiabudi Menengah(SBM) among 10 private school had been selected in Malaysia
Organized by Kementerian Belia dan Sukan (KBS) Outward Bound Malaysia (OBM) dan Kementerian Pendidikan Malaysia (KPM).


Get In Touch
Location: Central Complex, Batu 8,
Jalan Sg Pusu,
Off Jalan Gombak, 53100 Kuala Lumpur.
Telephone: +603 6188 4400
Email: info@iis.edu.my
School Hours: Mon-Thur: 8am – 4pm | Fri: 8am – 12noon
Total Website Visits: 20302
Welcome to IISM Kuantan Popup Menu.